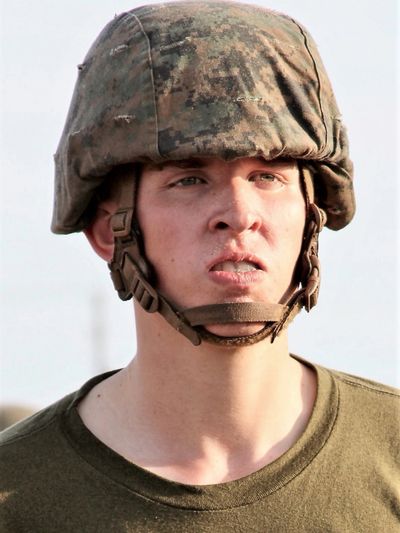 ZACHARY R. BOLAND
Died November 4, 2016
Stationed at the Marine Corps Recruit Depot on Parris Island, Zachary was found unresponsive in bed. He was sent to a local hospital, where he was pronounced dead.
Zachary was an Eagle Scout, played football in high school, loved to work out and be with close friends, sang in high school choir, played competitive scholastic chess through early high school (was a part of several state championship chess teams), absolutely loved comedians & humor in general (loved to retell jokes he had heard), and wanted nothing more than to be a United States Marine. He was definitely the kind of young man who made us all proud
He was an exemplary Poolee during this process.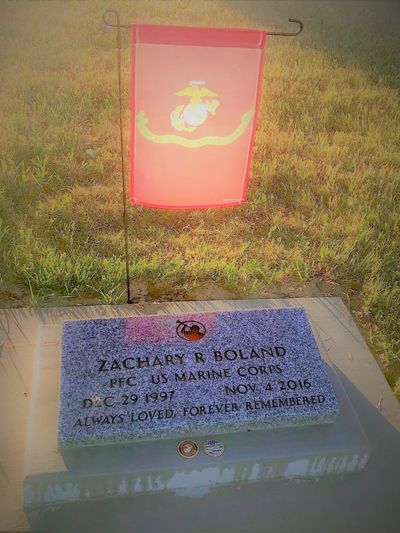 After Zachary graduated from high school in May 2016, he basically spent the next few months diligently preparing for Marine boot camp. One of the things he had to do was drop about 40+ pounds because of bulking up for football. He did this through very hard work and watching his diet carefully because nothing meant more to him than being able to ship out for boot camp.
Zachary had a caring heart, and liked to look out for the "little" guy. At one of his memorial services, a fellow high school student with his mother came up to Sam and I in tears, and proceeded to tell us the story about how he was bullied at school, and that Zachary went out of his way to become his friend.
With a 6″4′, 255 pound friend like Zachary who was on the school football team, this young man explained to us that he was never bullied again, and went on to really enjoy his high school experience. Zachary's death had floored him just like the rest of us. We had no idea that Zachary had ever done anything like this because it wasn't something he needed to brag about. He was respected by his fellow students and teammates, many who told us about what he was like in their world after his death.
Zach's unexpected death in boot camp continues to sadden us as to the man he would have been. 
Remembering Zach