Jose Rodriguez
April 1, 2001 – August 23, 2019
At 18, Maryland resident Jose Rodriguez dreamed of one day becoming a Marine fighter pilot.  His Marine Corps recruiter from Recruiting Sub-Station Rockville, MD suggested he start his quest to become a Marine fighter pilot by first becoming a Marine Aviation Mechanic.  On March 23, 2019 Jose, eager to start his dream he enlisted in the United States Marine Corps.  Still a high school senior he became part of the Marine Corps "Delayed Entry Program" awaiting for his ship date in August.  
The Delayed Entry Program allows new Marine Corps recruits to delay their basic training for up to a year to finish life events like high school or college. The term "Poolee" is often used to describe someone who is waiting to leave for Boot Camp, because they are part of a "pool" of people waiting to leave for Boot Camp.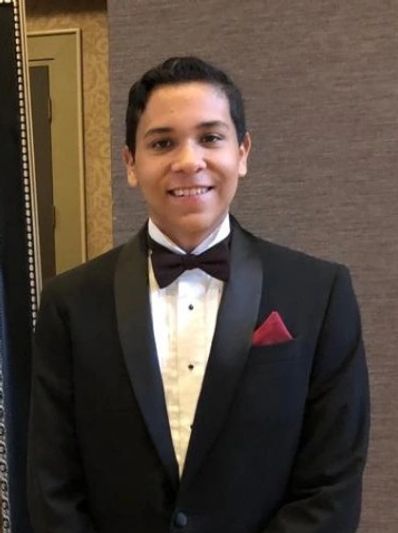 Jose took his enlistment oath and commitment seriously.  He was determined to make his dream come true.  Prior to leaving for Marine Corps Boot Camp Jose would workout with his recruiter.  On August 21, 2019, Jose was participating in a mandatory "Physical Strength Test" (PFT) administered and supervised by his Marine Corps Recruiter. All prospective Marines must pass the PFT to qualify for Marine Corps Boot Camp. The strength test consists of a 1.5 mile run, and a choice of planking or crunches and pull or push ups.  
While participating in the mandatory 1.5 mile run Jose collapsed, It is unclear whether or not his Marine Recruiter administered any type of first aid or CPR. Civilian EMS responded and Jose was taken to the Frederick Memorial Hospital, where two days later on August 23, 2019 Jose passed away surround by family. Details surrounding Jose's death are still murky. The Marine Corps would not comment on whether CPR had been administered.
What is known is the fact that Jose's Marine Corps Recruiter, refused to provide a statement to local law enforcement.  Jose was scheduled to report to Marine Corps Recruit Depot Parris Island, SC the following month.
Subsequently the United States Marine Corps failed to recognized or honor the solemn oath of enlistment Jose took at the Military Entrance Processing Station (MEPS). Jose was committed and determined to service his country as a United States Marine. In the end Jose did not receive any type of military or Marine Corps funeral, there was no folded flag from a "grateful nation" and not one official representatives from "The Few, The Proud, The Marines," attended Jose funeral.
Jose's family is deeply hurt and confused by the lack of acknowledgement from the Marine Corps.         
JOSE'S ACADEMIC AWARD CEREMONY